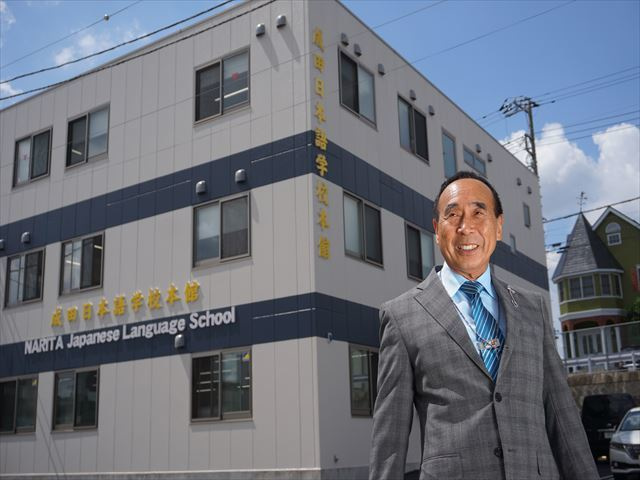 夢の城!
校長 横田 浩昌
Principal Hiroaki Yokota
現在COVID-19(コロナウイルス感染症)で世界が揺り動かされています。この100年に一度くらいと言われているコロナショックは大きく社会を変えています。この様な社会変化の時が皆さんにとって大きな成功のチャンスがあります。先を見つめどのように変化していくかをつかみ対応し目標に向かって進んで行きましょう。しかし確固たる自分の夢の城を築くのに必要な基本的な事は不変です。努力する事は当然ですが一番重要な事は考えた事を行動に移すということです。誰でも考える事や夢を持つことはできます。行動するかしないかで大きな差がでるのです。さあ、皆さんこの激動の世界の転換期に自分の夢に向かって行動を起こし確固たる自分の城を築いて下さい。成田日本語学校は職員一丸となって皆さんの夢の城築城のお手伝いをいたします。


Now, COVID-19 has been changing the world drastically. That may happen once every 100 years The big social change like this gives you a big chance of success. Let's see through the future, correspond to it and proceed to your goal! However a basic thing to build your own firm dream castle has never been changed. It is natural to make efforts, but the most important thing is to move to act what you think in mind.
Anybody can think and have a dream. To move to act or not makes a big difference.
Come on!, everybody, in this drastic world change period, please proceed to your goal and act to build your own firm dream castle. We all staff unite and help your dream castle building.

N
arita
J
apanese
L
anguage
S
chool
PV